Exclusively from Mutual Propane - The QUICK ROLLER
69 to 87 lb cylinders can now be smoothly rolled back to the out of gas, parked forklift in a safe manner.
Prevent Injuries & Increase Productivity at the same time, with one essential piece of equipment.
Reduce the risk for work related injuries!
A fast way to SAFELY transport forklift cylinders, protect your back & save time!
A steel #33.5 Lb forklift cylinder has a tear weight of at least 36 lbs. #43.5 lb forklift cylinders are 44 lbs EMPTY. Once you run out of fuel, moving the cylinder back to the storage location presents challenges. 
A better way to transport your #33.5 or #43.5 lb cylinder back to your forklift - The QUICK ROLLER.   
Industrial Strength

Specially Engineered for Speed & Safety.

Replaceable Parts

Low Maintenance

High Visibility Yellow

Designed for Steel or Aluminum Forklift Cylinders
Contact us now for pricing & availability.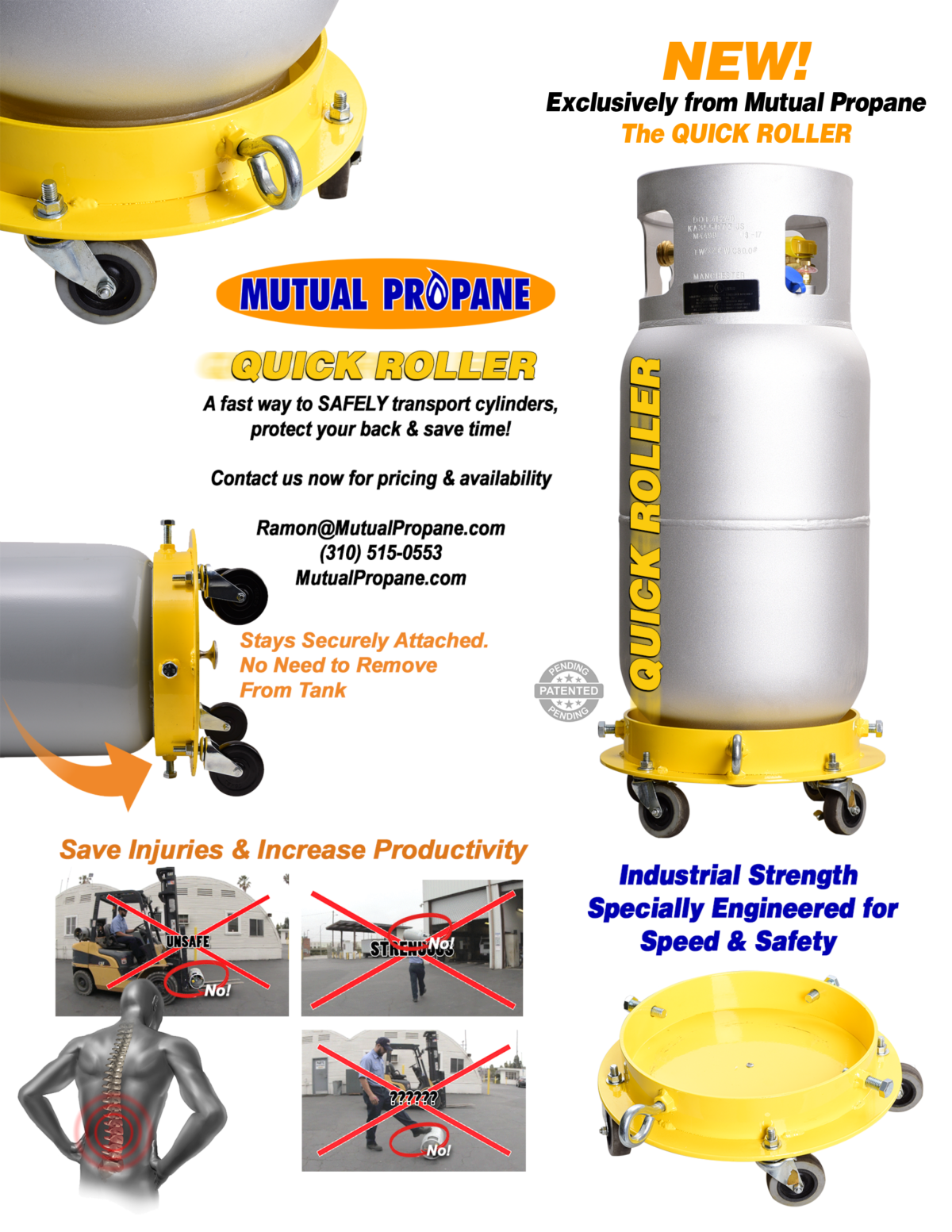 Quick Roller Product Videos