MUTUAL LIQUID GAS & PROPANE
Since 1933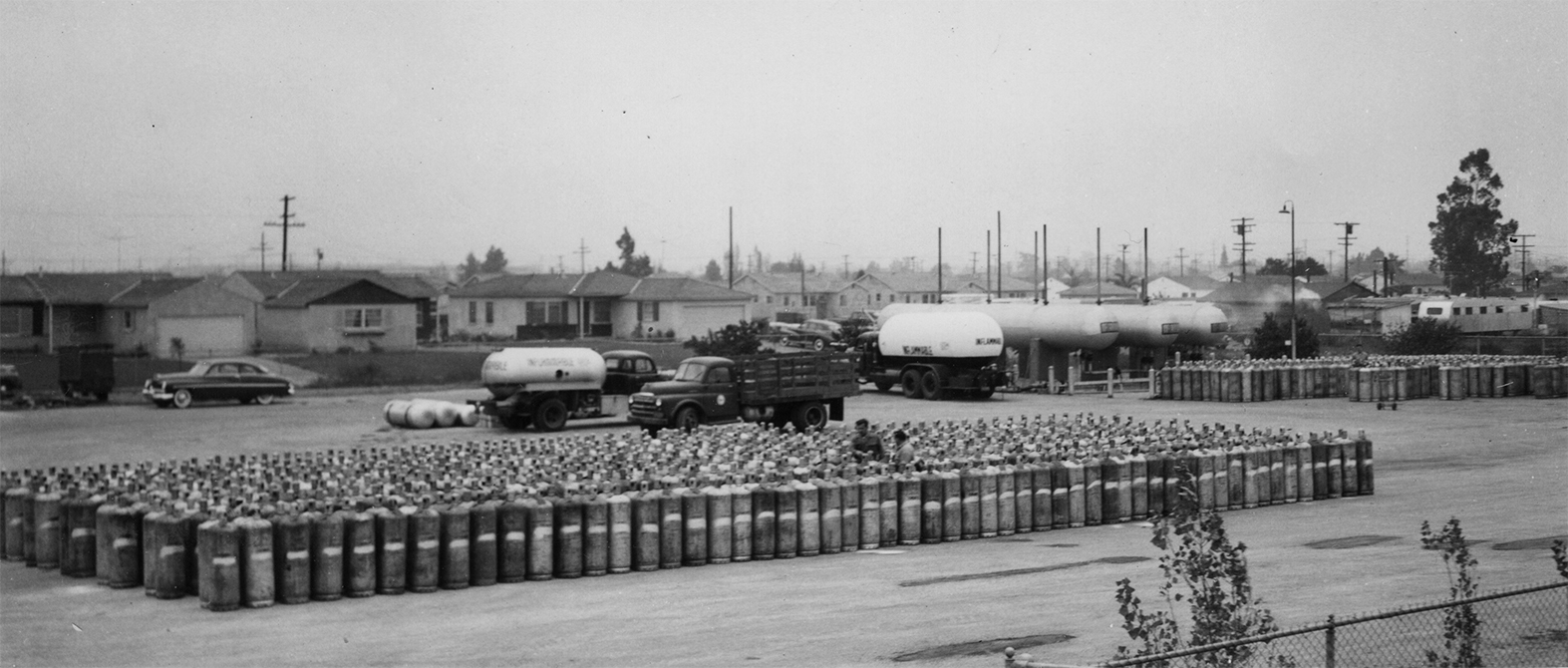 Mutual Liquid Gas Company, Inc. & Mutual Liquid Gas Equipment Company, Inc. was founded in 1933.
The Equipment Company was a manufacturer and major supplier of lead-melting plumbers' furnaces and torches for the building trade.
In 1970, plastic pipe entered the market and the company phased out of the manufacturing business. We then became a supplier of propane and related equipment.
In 1970, the company name was changed to the present name, Mutual Liquid Gas & Equipment Co., Inc., and Mutual Propane Company, Inc. The gas company during the early years grew from cylinder exchange to bulk tanks and shipped gas to the Pacific.
It was a major shareholder in the formation of the Fiji Gas Company as a Mobile Oil Distributor for Fiji and other Pacific islands.
The bulk plants in the early 1960's were in Southern California, Washington State, and Alaska.
The company currently has commercial and domestic plants throughout Southern California. We sell propane and related equipment in both wholesale and retail markets, and we are California's leader in propane as a motor fuel.